Firefit
The Firefighter Challenge, also known as the Draeger FireFit Championship, was first held in 1994 in British Columbia. The concept, imported from the United States, has become so popular among firefighters that the public can now watch the physical prowess of participants on the ESPN, TSN, and RDS television networks. More than 4,000 firefighters have attempted the challenge so far!
There is also a European section that holds 10 competitions. Dale McRoberts, organizer of the Canadian event, will kick off the 2023 season in May and conclude it in September with the presentation of the Canadian Nationals at Sarnia, ON. FireFit will stop in 13 cities across Canada and Montréal will host the Quebec Regional.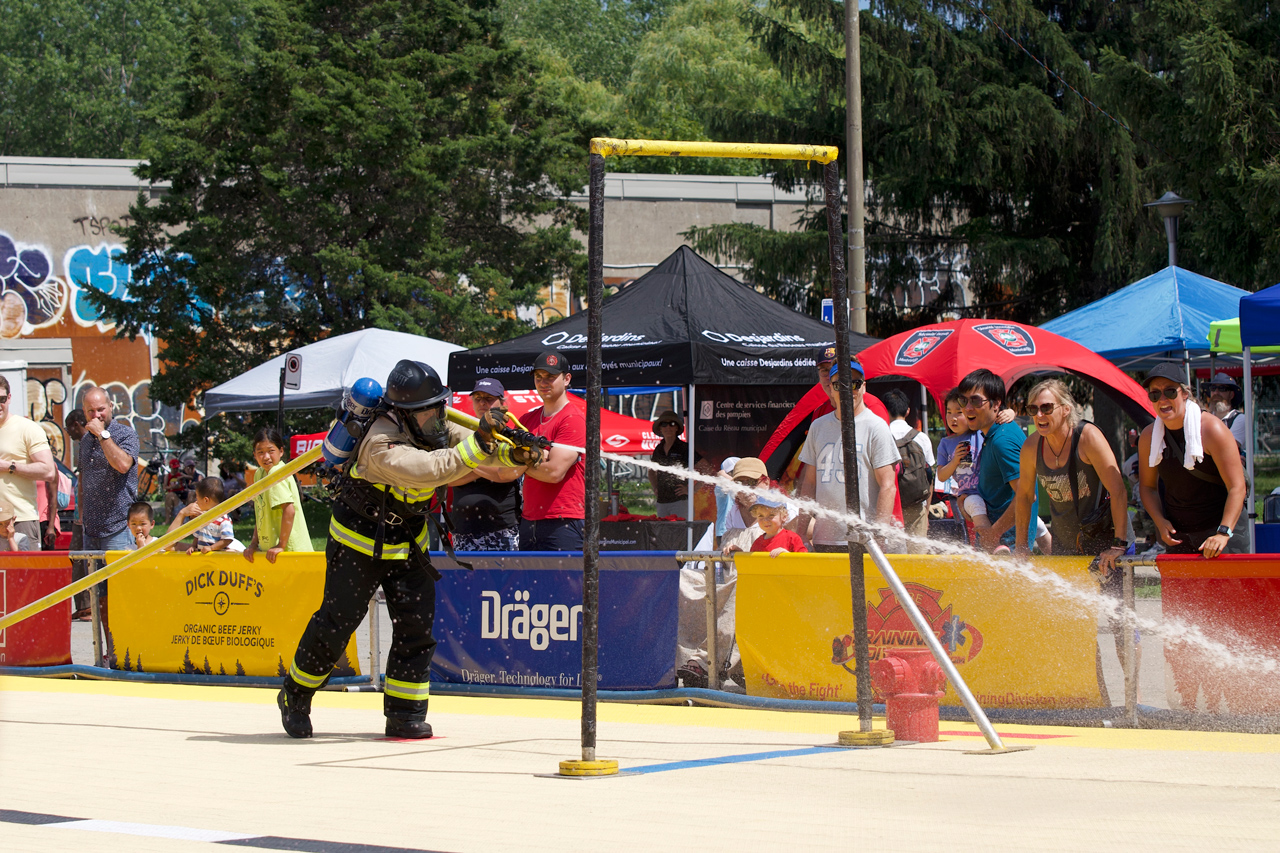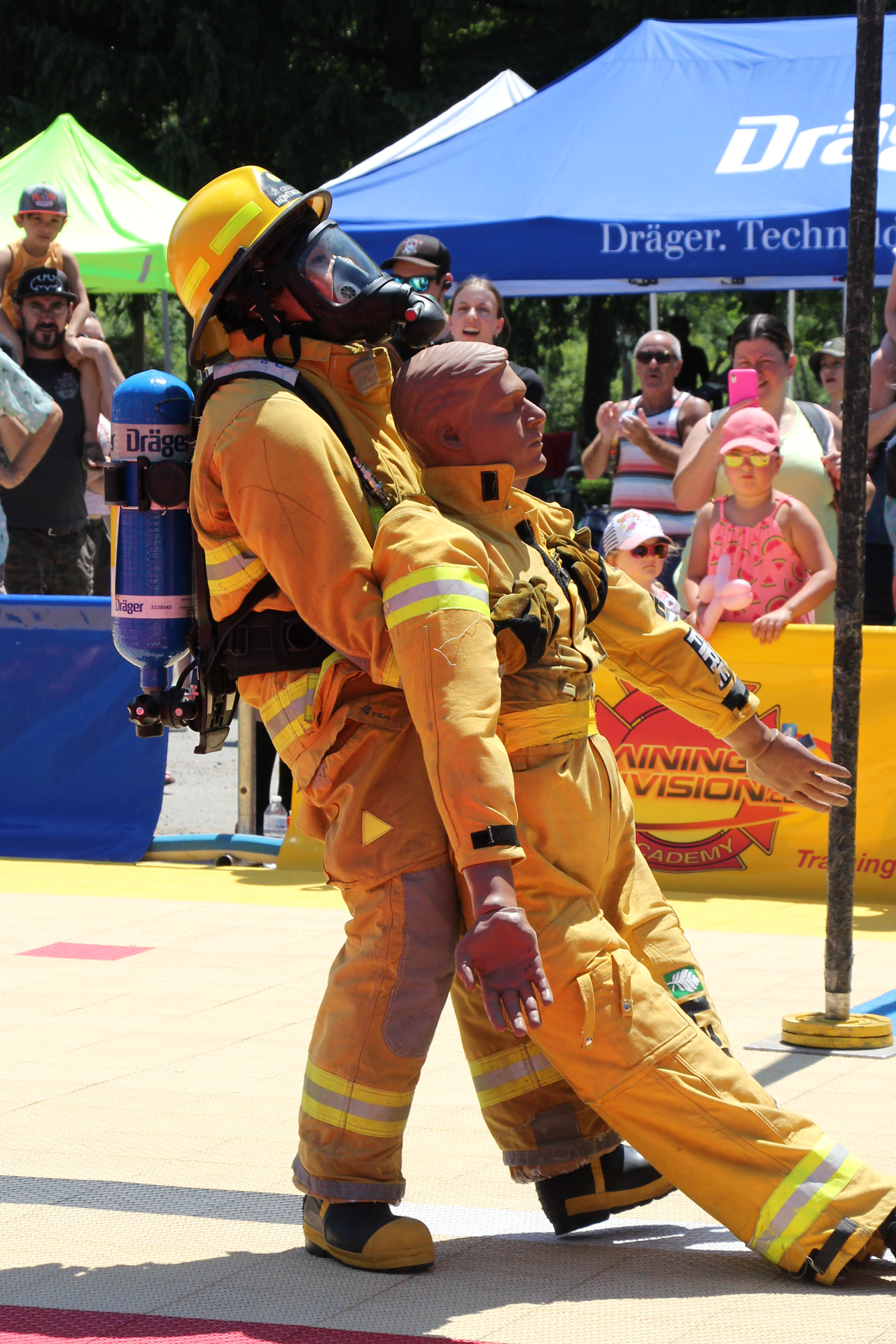 WHAT THE CHALLENGE ENTAILS:
→ Climbing a 5-story tower with a 45-pound hose over the shoulder.
→ Placing the hose in a box.
→ Hoisting another 45-pound hose to the top and placing it in the same box.
→ Descending the tower as quickly as possible, touching every step.
→ Moving a 165-pound steel beam with a 9-pound mallet.
→ Running 140 feet around hydrants and carrying a charged hose line over 75 feet.
→ The ultimate task is to complete the course by dragging a 175-pound mannequin over a distance of 100 feet.
All of these challenges must be completed as fast as possible, wearing full turnout gear (40 lbs), as well as a breathing apparatus connected to the facepiece (35 lbs). The competition is divided into two parts: individual races and the relay event, where teams of three to five firefighters complete the course with the same constraints, but without wearing a facepiece.